I've been DYING to participate in this since I first read
Michelle's blog
with a
guest post by the Undercover Blonde
.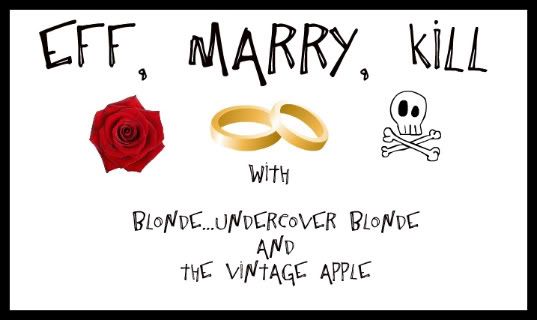 The concept is to pick 3 guys and pick which you'd eff, marry and kill. Michelle always has a theme to her's - first week was the dudes from Full House, then it was Kim Kardashian's exes, then Jessica Simpson's exes, etc. They all have something in common. This week her theme is
hot men from the 80's
- go check it out.
Well... it's hard to come up with 3 guys that are somehow connected. So I finally thought about who I'd want to eff the hardest (yep, hardest) and went from there.
My 'theme', if you will, is:
Good Will Hunting
Bare with me.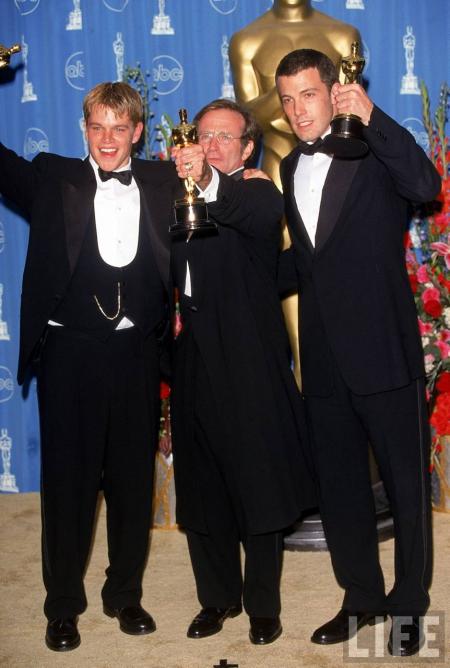 Matt Damon, Robin Williams, Ben Affleck
My Eff would OBVIOUSLY be Matt Damon. Yum Yum Yum. I could eat him.
My Marry would be Robin Williams. I think he'd be a great partner, they say marry someone you can talk to because the sex won't last forever. I think he'd make me laugh until the day I die. Robin Williams, no sex, just marriage :)
My Kill would be Ben Affleck. I think he is the WORST actor and seems like an overall douchebag. Not interested in him being on this planet any longer.
YAY - I'm so happy to finally be playing along!
So... if you want to play along, go link up with Michelle and Heather:
http://www.thevintageapple.com/
OR here
http://www.blondeundercoverblonde.com/
Now, tell me of these 3 who you'd eff, marry, and kill - GO!